Our story
Imagine a world where online shopping is fun, intuitive and inspiring. A world where you don't have to keep looking for the next best thing because you know that you have already found it.
We believe that such a world exists right here on Earth, but it has been a well-kept secret – until now. It is our mission to take you where no other online store has taken you before so that you can experience online shopping as it should be – convenient, fast and most importantly trustworthy.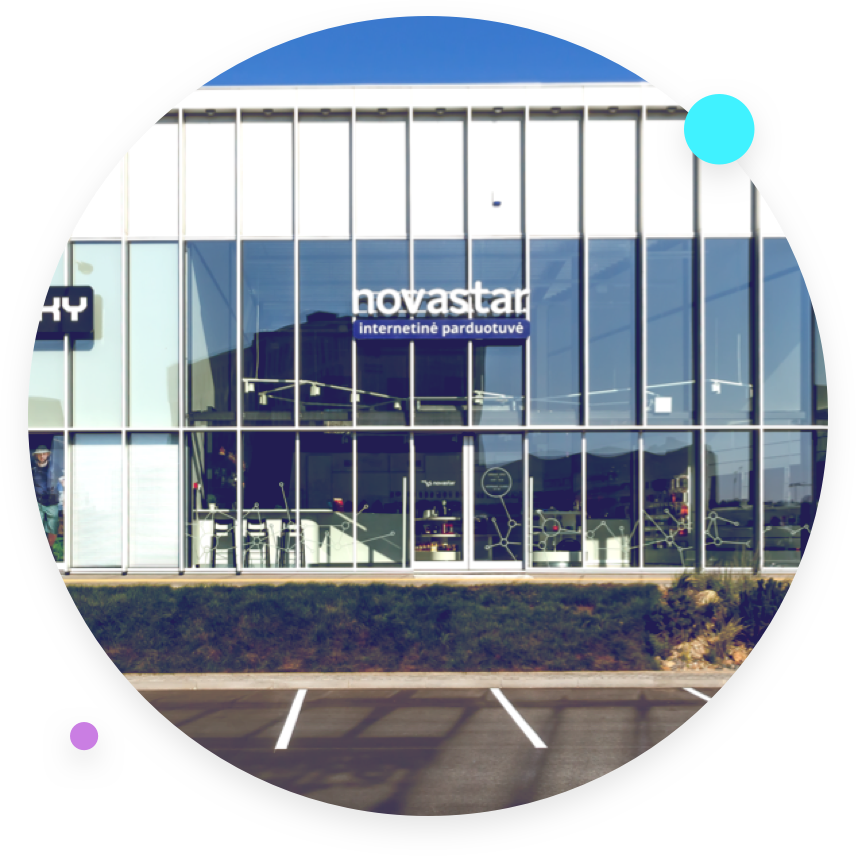 About Novastar
Novastar is an online store that offers a wide selection of home appliances and consumer electronics at a great value. Our team of industry experts is always there for our customers to find the best product fit for everyone's individual needs. And we are proud to be the creators of this innovative online platform that's both easy and enjoyable to use and keeps on evolving as time goes by.
Meet Novanaut
Novanaut is a permanent inhabitant of Novastar who will make you feel like at home. Novanaut will accompany you on every step and help you whenever you have any questions. You will meet him quite often here so don't be shy to say 'Hello' and ask for his advice when you need it.
Flexible payment terms that match your needs
Guarded by the best security solutions of the industry
Thousands of carefully selected products that will make your life better
Novastar is a constantly evolving platform tailored to meet our vision of a better online shopping experience. We see Novastar as a product rather than just a website. Over time you will see new features and services being added to Novastar that improve our product even further. If you want to become an Explorer yourself and be the first to try out some of the new features, then it's a great idea to sign up. That's the place where we will give a sneak peek about what's up and coming at Novastar.
What we value
Novastar stands on three core principles – customers come first, innovation is the driving force & everything is based on trust. What we do each and every day is done to strengthen these principles.
1
Customers
We are absolutely obsessed with customer experience and satisfaction rates. Being plain good is not what we're after but becoming the best is something we reach for.
2
Innovation
The fuel that powers our rockets. The spark that ignites our engines. Innovation is key to our operations as it allows us to develop new and cutting-edge solutions that make online shopping more enjoyable and easier.
3
Trust
Everyone knows someone who has had less than great experiences whilst shopping online. We are here to put an end to that. If you'd like to verify that then just visit our base station in Vilnius for a coffee and chat with Novastar experts.